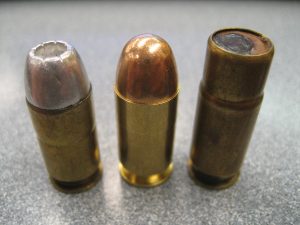 The .45 Automatic Colt Pistol (ACP) may be the most iconic American cartridge on the books. It was created for the U.S. Armed Forces by John Moses Browning more than 100 years ago and remains a top choice for military and law enforcement personnel. Civilians also give the .45 high marks when it comes to sport shooting and self-defense. Competition and backyard shooters praise the .45 for mild recoil and accuracy.
Law enforcement agencies continue to use the .45 ACP cartridge for its ability to stop dangerous antagonists. Agencies include the FBI's Hostage Rescue Team (HRT) and the Los Angeles Police Department SWAT. Although the U.S. military replaced the .45 ACP with the 9mm in 1985, Delta Force and Operators of Marine Expeditionary Units under the United States Special Ops Command have the option to use the .45 in their pistols.
When it comes to self-defense the .45 Auto penetrates deep and creates a significant wound capable of damaging the circulatory system, central nervous system, and critical organs.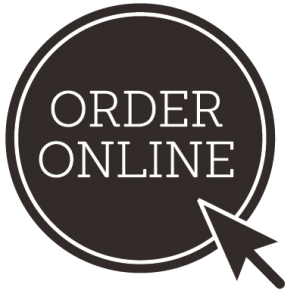 Best Places to Buy .45 ACP Ammo
Top Pick: Our#1 choice for buying .45 ACP online goes to AmmunitionToGo.com.
When it comes to their site, nobody beats them for the wide array of calibers and options they have in-stock for sale with pretty fast shipping.
The shop got their start in Brenham, Texas back in the 1990's and they have been serving shooters for decades since then. Go ahead and read the reviews online, you'll see we're not alone in having high praise for them. The company also has an awesome resource with ballistic gelatin testing to help you determine good 45 Auto loads for self-defense.
It also offers customers the opportunity to educate themselves and to interact with other enthusiasts, new and old. As well as great weekly ammo deals and discounts.
Some other options:
Caution:
There are some downsides to buying ammunition online. Most involve knowing what the site has in stock and estimated shipping times.
The most important thing to consider before you buy ammo online is educating yourself about local, state and federal laws. There are certain areas where websites are forbidden to tread. California, New York and Illinois have different regulations per major city. Most states have restrictions on shipping ammunition for automatic weapons. International shipping is strictly forbidden. Not knowing restrictions and laws surrounding the shipment of ammunition can lead to lost orders, non-refundable charges or worse.