Often referred to as the Browning Pistol, the M1911, remains one of the most popular guns in military, law enforcement, and competition shooting arenas. The single-action, semi-automatic handgun, designed by John Browning, is best known for being a basic weapon that allows the user to customize almost every aspect of the gun. Due to its popularity, the pistol was copied by many manufacturers and became a preeminent weapon throughout the 20th century. It was used as standard issue in the U.S. military from 1911 to 1986 when it was replaced by the 9mm Beretta.
The M1911 remains popular with civilian competition shooters, due in part to the ability to customize the handgun. Users may use grips, replacement sights, and aftermarket accessories to personalize the piece or change the triggers, hammers, and sears. Various compact, target and tactical models are available.
What Types of Ammo for 1911
Typically, we've had good luck with the major American manufacturers in our 1911s. That is, Federal, Remington and Winchester. You can often save a few cents per round going with brass-cased importers too. So don't be shy to pick up a box from Magtech, Fiocchi or Sellier & Bellot too.
Remember, full metal jacket rounds are ideal for range use. If you're looking for concealed carry ammo, go with a jacketed hollow point. You'll want a bullet that expands.
Best Places to Buy Ammo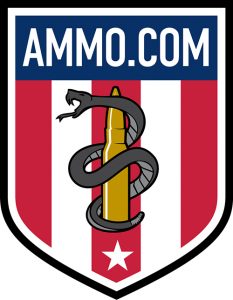 Our Top Pick for Best Online Ammo store is Ammo.com. This site offers the best ammo prices on an easy to use site. Customers rave about their customer service and fast shipping as well as their dedication to Second Amendment rights.
Other noteworthy sites:
Beware When Buying Ammunition Online:
Not all sites quote accurate shipping prices. Even if the site promises the best prices, your steal of a deal can turn into an expensive venture.
Does the store show which items are in stock? A store may offer excellent deals but if they don't have the items in stock it can become an exercise in frustration.
Buying ammunition online is relatively easy but can cause big problems if you violate local, state or federal laws. You may not receive your order and/or end up paying shipping or restocking costs.